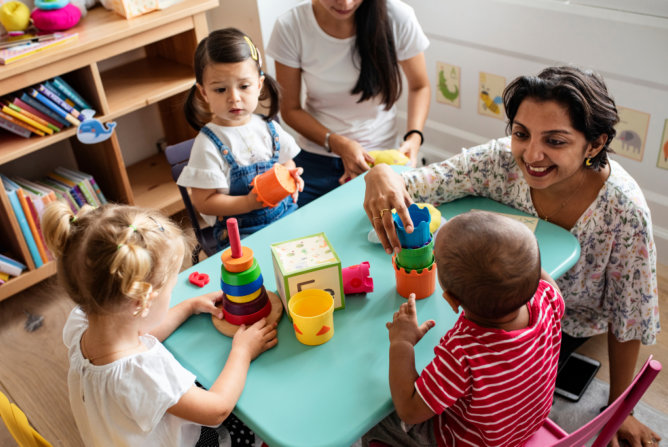 Quality education is a must for youngsters as it helps mold them into well-rounded individuals, build a better, brighter future, and pave the way to success. And yes, education can also broaden your child's mind and hone their skills. This is why giving them a headstart by enrolling them in a nursery in West Harlem, New York, is an excellent choice.

Did you know Bilingual Nest, the trusted daycare in West Harlem, New York, makes learning fun?

YES! We understand that children are more cooperative when learning is associated with fun and enjoyable activities. Studies show that knowledge acquisition and overall learning are more efficient when children enjoy themselves in the process, which is why, here at our daycare, we offer childcare programs that include fun yet intellectually stimulating activities that promote learning and help enhance their skills.

This preschool in Harlem also takes pride in its highly skilled and compassionate staff, not to mention its child-friendly facilities, so you can rest assured that your child grows and learns in a safe learning environment.

Go ahead and make learning fun for your child by enrolling your child today! We can also help your child learn a new language with our French-Spanish childcare service.