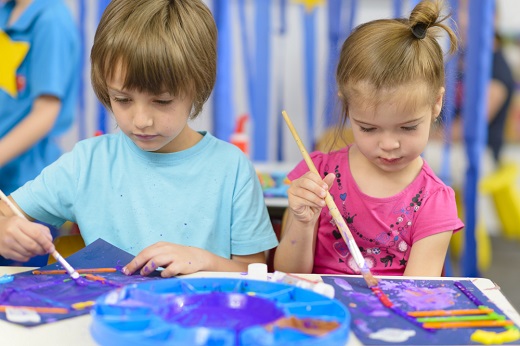 Any activity that involves creativity and the expression of one's ideas, thoughts, and feelings is considered art. Studies show that art impacts children's development positively. As a daycare in Harlem, New York, dedicated to creating positive change in children's lives, we believe that immersing your child in different art forms is very beneficial to them. We list the effects of art on your child's development:
Helps in Cognitive Development
Art awakens the child's senses and helps strengthen the brain's attention system. It also helps improve skills such as patterning, problem-solving, and memory that support brain development.
Develops Your Child's Creativity
Art activities open opportunities for your child to explore, have fun, and make their own decisions. Because of that, full use of their imagination is encouraged. At a young age, they learn the value of creating new ideas and exploring possibilities. If you want your child to be assisted professionally, we recommend looking for a provider of childcare programs.
Develops World Appreciation
Art not only develops creativity and brain functioning, but it also encourages appreciation for other creative works and things that are present around the world, including nature. As they are inclined towards art, they find value in things that encourage self-expression and uniqueness.
If you need services that will assist your child professionally, our childcare services and programs can help you and your child.
Bilingual Nest is a nursery in West Harlem, New York, dedicated to assisting families and creating change in their children's lives through our progressive childcare programs.
Learn more about what we do and contact us about our preschool in Harlem at any time.