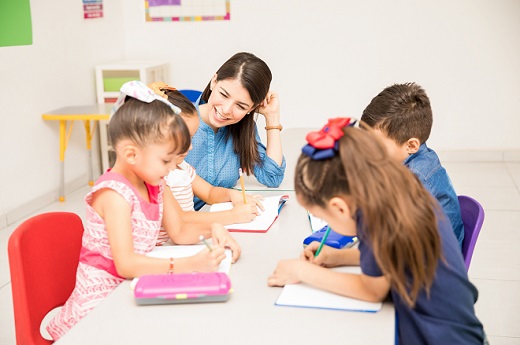 Some kids don't like the idea of parting from their mommies and daddies, and we can't blame them. Being in unfamiliar surroundings can make anyone feel uneasy.
We know you want your little one to have a great start at their daycare in Harlem, New York. So your friendly teachers here at Bilingual Nest are going to share a few tips on how to get your little one excited for their first day in school:
Read books about going to preschool
Cute storybooks showing how children their age are enjoying childcare programs will make it easier for your little one to feel excited for their upcoming school day,

Make sure to talk about the story, how the characters in the story are feeling, and how your little one is feeling after finishing the book.

Schedule a tour of the school
If your chosen preschool in Harlem allows early school tours, then make sure to take advantage of that. Doing so will help your child familiarize themselves with the new environment that they will be spending much of their time in when school starts.
Make games related to preschool
Help your child build a routine for when they start daycare in West Harlem, New York by turning self-help skills into a game. Give your child the task of putting on their shoes, taking off their coat zipper, or buttoning up their shirts. These skills will help mornings go smoother when you're preparing for preschool.
Love the tips we gave you just now? You can get more by giving us a call at 212-665-3354!