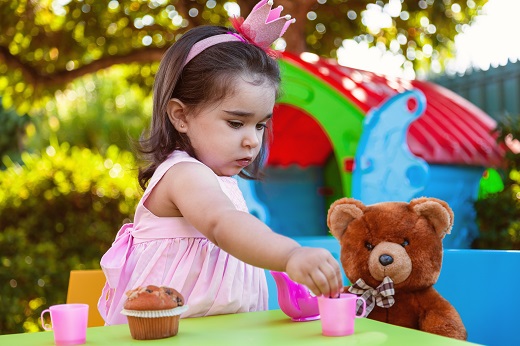 Imaginative play is unstructured, open-ended activity with no specific goals. We should not undervalue the value of creative play; it is more than just acting or role-playing. Pretend or imagined play is essential for your child's healthy growth and included in childcare programs. Consider the following advantages:
Children have a natural way of bonding and connecting while they play. Through their engagement with others, they learn to take turns, share, and work together. As your child participates in imaginary play, they will gain a deeper understanding of relationships. They become more connected, confident, and self-sufficient as their social abilities increase.
Emotional competence and empathy are enhanced by imaginative play. During pretend play, your child may practice caring for others and demonstrating empathy. Your child will learn how to interact correctly as they begin to grasp their feelings and emotions.
Aside from enrolling your child in a bilingual daycare West Harlem, imaginative play promotes language development. Children like describing and narrating what is going on. This conversation helps them improve their vocabulary and linguistic skills. You can help your child's language skills by providing a supportive, high-quality play environment.
Your child can use imaginative play to construct their own rules, explore new concepts, and create stories. As a result, they begin to connect with the world and incorporate their newfound knowledge into their theatrical performance. This boosts their willingness to take chances.
In our childcare programs, Bilingual Nest is concerned with laying a firm foundation for communication and language development. Our daycare in West Harlem, New York, provides opportunities for your kid to thrive, from boosting cognitive talents through physical development and health to language, literacy, and social-emotional learning.
Enroll your child in a toddler's French or Spanish class at our preschool in Harlem today!