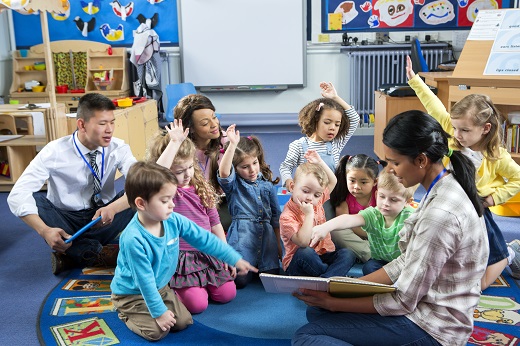 Knowing about other cultures expands children's minds, and in our Bilingual Nest preschool and Daycare in West Harlem, New York, children begin learning about other cultures early on, they will have a greater understanding of the world, as well as greater sensitivity to people who are different from them.
Children who speak more than one language have been shown to have a greater capacity for focus and an ability to multitask more effectively. In addition, they demonstrate an ability to ignore information that isn't relevant. Children in our Preschool in Harlem is a nurturing bilingual environment.
Listening skills are also enhanced, as students need to spend more time focusing on learning the second language. Luckily our center is a Spanish-English, French-English Bilingual Preschool. This all translates to greater critical thinking skills that can be applied to a variety of situations.
When your child starts learning in our Spanish-English Bilingual Preschool, your child is more likely to achieve native-like language proficiency. The older a child gets, the harder it becomes to reach fluency in Spanish. Preschool learning that incorporates Spanish helps your child get a head start in life.
Choose an environment that promotes a wide variety of Childcare Programs that can benefit your child's development. Call us to know more.