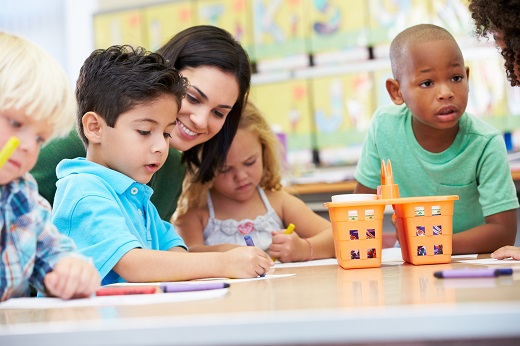 There are several ways and scenarios to integrate vocabulary development into your kids' daily activities and routines. Whether spending quality time or you're on your way to their preschool in Harlem, you can teach them new words. Check out these tips below to help them develop their skills.
Add Life to Words

If your child recently introduced a word they just learned at a daycare in West Harlem, New York, find ways to bring it to life. Search for a picture that would best describe the word or act it out if they learned about a new verb. With this, you're helping paint an image to your kids that will help them identify the meaning of the word right away.

Encourage Kids to Be Curious

If your child asks you about the meaning of a new word they just heard or read, take the time to explain it to them, and make sure to discover the meaning together. Show that you are interested and delighted about the new word, and don't discourage them from asking questions. Let them know why it's essential to be curious, especially in finding out the meanings of new words.

Speak in Two-Way Conversations

When talking to kids, be careful not to engage in a monologue. Instead, let them engage in the conversation and speak their mind. Ask them about their lessons in the French-English bilingual daycare and encourage them to describe their day in school. Open-ended questions build their confidence in using newly learned words.
Bilingual Nest offers childcare programs that aim to motivate and guide your children in becoming independent and confident in a bilingual setting. Our curriculum focuses in depth on bilingualism and a second language from the early stages of their lives. For more information, call today.